Been a while since we were diving into the ocean of Experimental Music right? Well Shuttle 358 is here for us to take a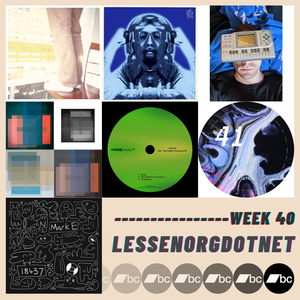 dip, as the Dan Abrams project is getting a re-master treatment for a vinyl release. Ash could be interpreted as the cycle of life, of everything on earth coming from dust and soon enough becoming dust. A repetitive form of expression working around a heavy rich pad backed up by glitchy rhythmic elements. Your necessary music for mind expansion.

To contrast this abstract exposition, Jori Hulkkonen will present an Acid Jazz joint of his, performing a remix duty for Olli Ahvenlahti. Gotta love them rims and rides for sure, but the sound of horns will fortunately catch you before you start thinking you had enough of it. Säkhö keeps us entertained always with probably some of the most surprising and open minded releases we can find out there online, exploring every possible genre connected to Electronic Music as close or as far from House and Techno as it could be.

Ali Berger presents a new EP for Trackland with all the warmth and personality you could wish for. Opening the door with the overdriven "in your face" discussion between a kick and a tom, you may have a misconception of this piece if you only listen to the first bars and feel like this is more of a banging Acid piece, but hey ! Here comes a deep chord and the mood changes to a much deeper story, showcasing the classic sound of a synth flute we may have missed dearly. A pretty surprising party starter.

Shpashe time now ! The watery deep sound of Space Time is momentarily swapped for an 80's like kinda vibe floating somewhere between an advertisement for men hairspray and a lost EP from Stasis, but guess what : that feels great and fairly refreshing. Those sharp beats and modulated strings guide you along the stillness diffused by this piece of music, and even though I use an analogy that may leave "The Final Countdown" in your head for the rest of the day, the originality of this track makes it stand out of what was released recently on Bandcamp. 

Back to the Rhythm now : Honne Music's latest release showcasing Edu with a bassline that reminds me of the "See You On Monday" thingy. With that as a reference, you cannot go wrong. Thankfully yer man did not stick to that idea (by the way, this is only my vision don't take that for anything official), and implemented a powerful rhythmic section, as we normally witness on Honne, full of elements ready to disturb your mind and keep your feet grounded. A slight old school feeling given by the construction and the resonating stab. All we need to keep going.

Back to Rockets. Nahste Ohner mixing up UKG with essential Minimalism to deliver a rhythm madness work of art. Twisted. As you would expect on Rockets? Not necessarily as more then the necessary identity of Minimalism has been covered on the imprint, but proudly representing a vision of Minimalism which is not explored enough these days due to the (boring) popularity of (extremely poor copies of) Romanian Minimal. Good thing is, it makes this kind of piece stand out as it should, and shines the light on such talented artists and labels meaning to pay tribute and take forward the music that they cherish.

Patrice Scott, nice to see you again. The legend provides moisture to the atmosphere and the trees with very heavy deepness. Lord that pad! I almost did not want to mention it for you to be as surprised as I was. Not that I would not expect that kind of element from Patrice Scott, but definitely surprised by the whole idea of the track and its construction at the beginning. It simply enters like the love of your life comes into the room and leaves you in shock the same way.
Simplicity at its best. What else do you need when you have already elements which are sweating the water of truth coming from Mark E? Maybe a genuine remixer for sure.
This is the third release from 18437 and keeps perpetuating the deep spirit as was made for the previous two releases.

See you next week !
---
LISTEN BLOG - WEEK 40 // BANDCAMP SELECTION
---
---